Fifties cinema was full of charismatic leading men who starred in some very memorable films, including Some Like It Hot, A Farewell to Arms, Ben-Hur, and Rebel Without a Cause. Many of these actors had careers spanning several decades, while a few reached their peak in the 1950s.
Many were solely actors, while others were just as popular (or more so) for their singing careers. These actors are the most popular and handsome stars of the era…
Tony Curtis Starred Alongside Marilyn Monroe In Some Like It Hot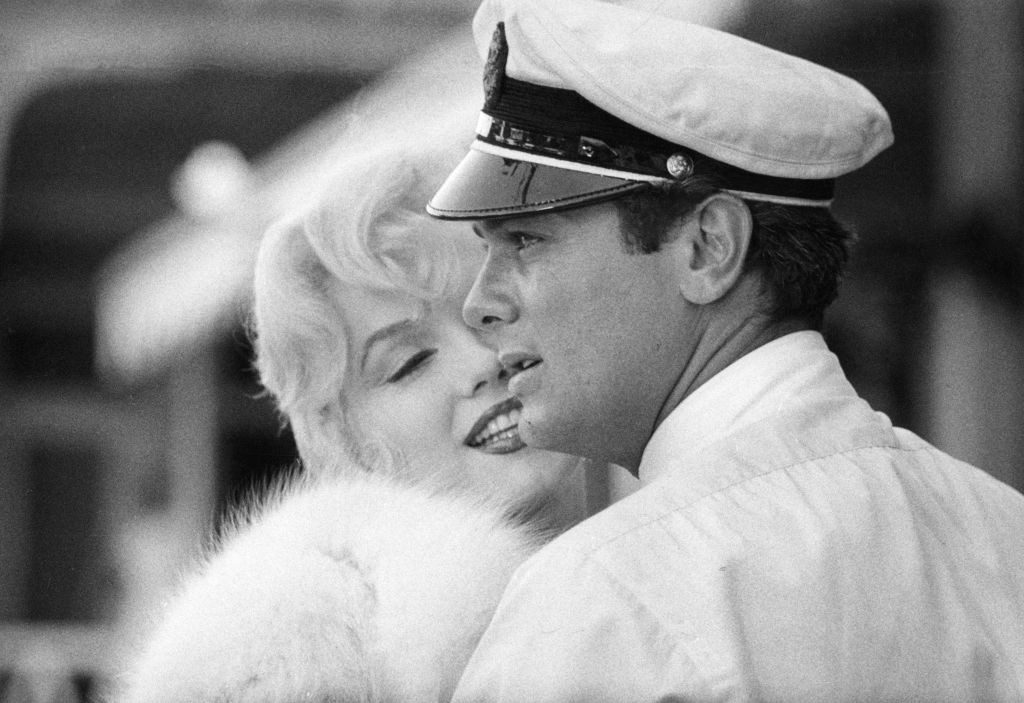 Tony Curtis reached the peak of his career in the 1950s and 1960s. He starred in more than 100 films ranging from comedy to drama. Initially, he was favored due to his good looks, but it wasn't long before his acting chops cemented his status as a fine actor.
He appeared in 1953's Houdini with Janet Leigh, 1957's Sweet Smell of Success with Burt Lancaster and 1958's The Defiant Ones with Sidney Poitier (for which he received an Oscar nomination). He also played three roles in 1959's Some Like It Hot (pictured here) alongside Marilyn Monroe.
Kirk Douglas Was A Staple In Westerns & War Films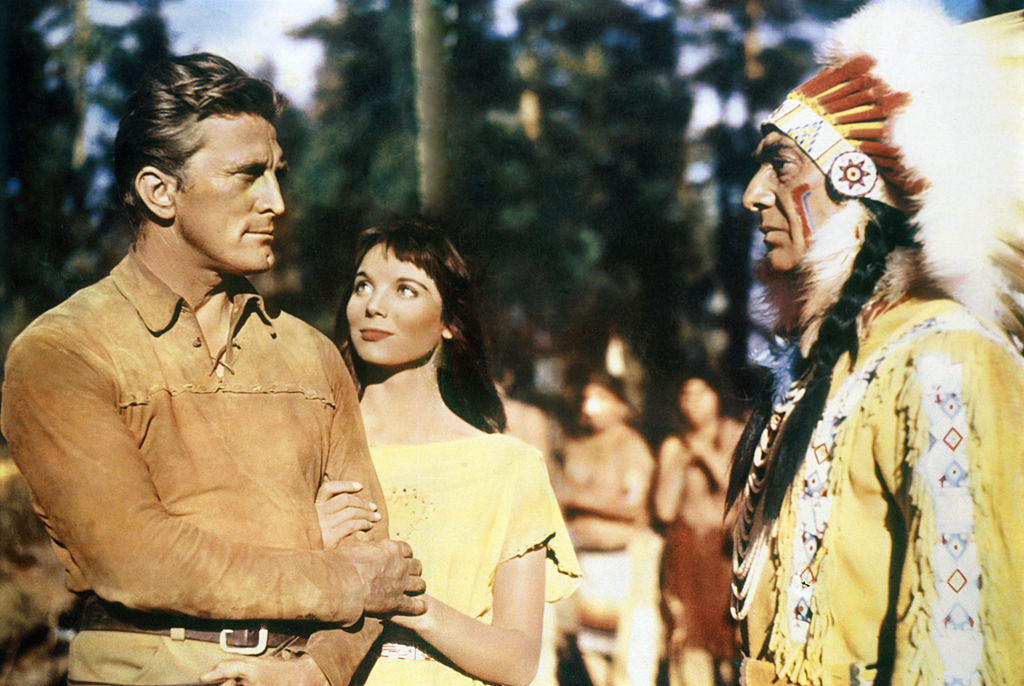 The '50s made Kirk Douglas a leading box-office star. He appeared in a slew of dramatic films, including westerns and war films. Some of his early movies were 1950's Young Man with Horn alongside Lauren Bacall and Doris Day, and 1951's Ace in the Hole and Detective Story.
In 1952, he received his second Academy Award nomination for The Bad and The Beautiful alongside Lana Turner. Pictured above is his 1955 film The Indian Fighter. That same year he started producing films under his company Bryna Productions, which went on to make the 1960 hit Spartacus.
Charlton Heston Won An Oscar For Ben-Hur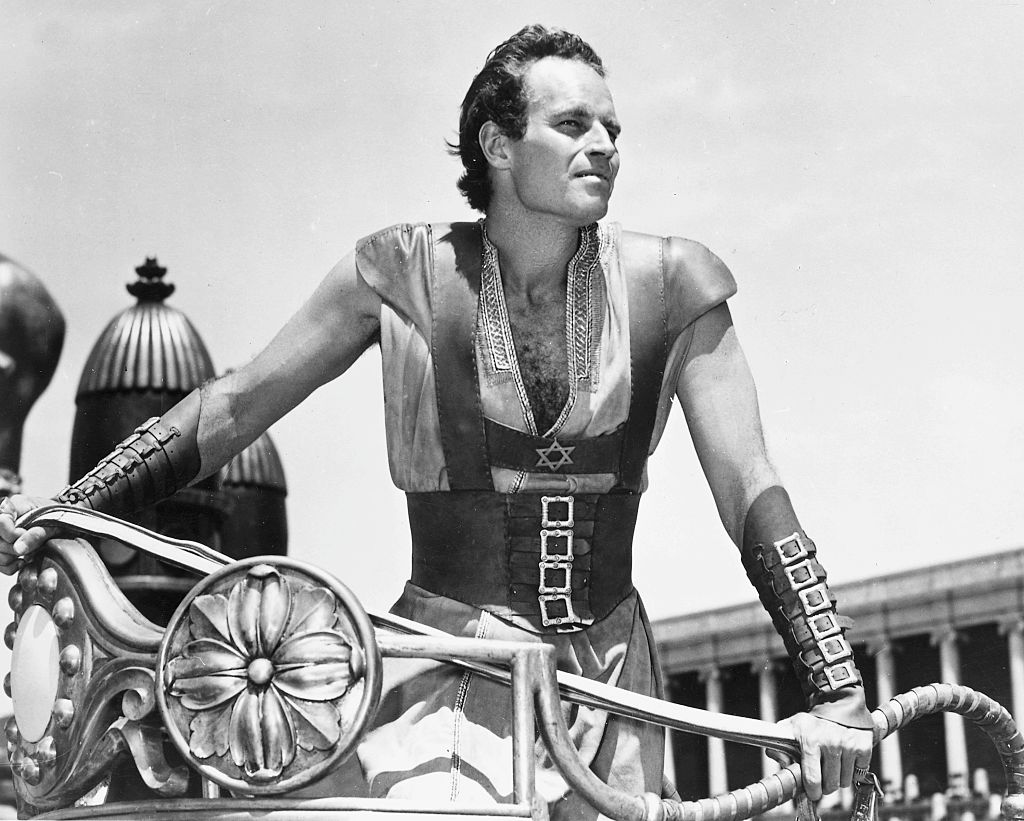 Charlton Heston starred in nearly 100 films over the course of his 60-year career. Many of his most famous movies were filmed in the '50s, including The Ten Commandments, Touch of Evil, Ben-Hur, The Greatest Show on Earth, The Secret Life of the Incas, and The Big Country.
Heston took home an Academy Award for Ben-Hur. At the time, the film had the largest budget (over $15 million) and largest set of any film ever made. It was the highest grossing film of 1959 and the second highest-grossing film of all time following Gone With the Wind.
Robert Mitchum Popularized The Antihero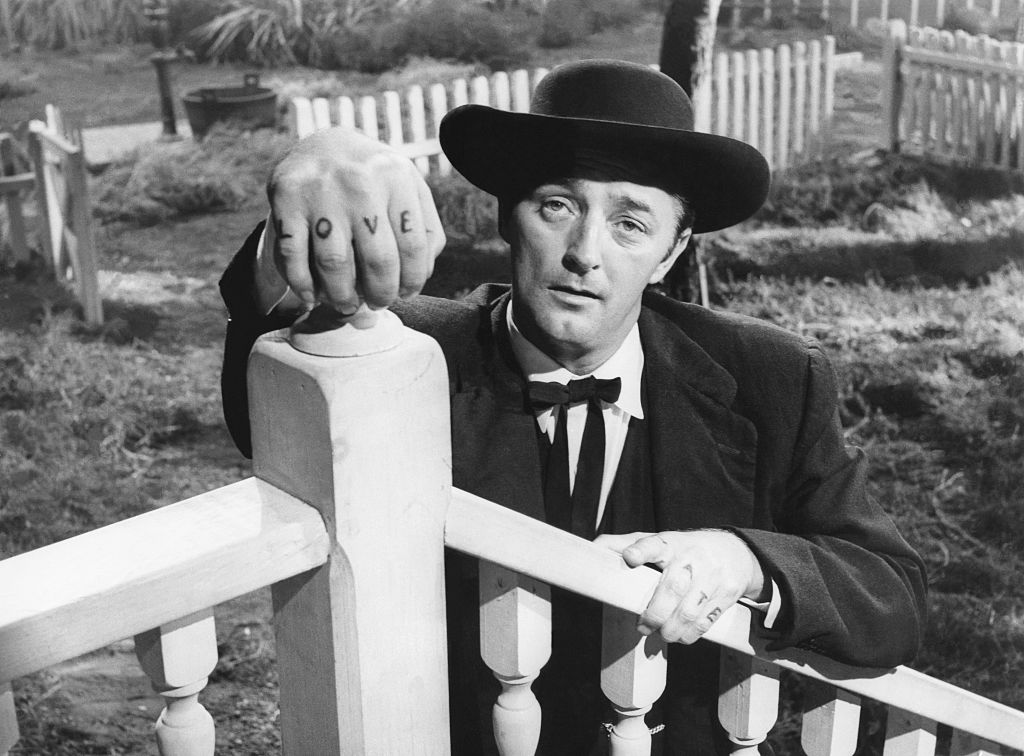 The multi-talented Robert Mitchum was a director, writer, composer, and singer as well as an actor. He became popular with the rise of film noir and is credited for popularizing antiheroes from '50s and '60s films. Some of his popular films from the '50s include Where Danger Lives, Angel Face, and River of No Return opposite Marilyn Monroe.
In 1955's Night of the Hunter, he played a criminal posing as a preacher, and it's considered one of the best roles of his career. That same year he starred in Not As a Stranger, which was a box office hit.
Life Imitated Art During Glenn Ford's Career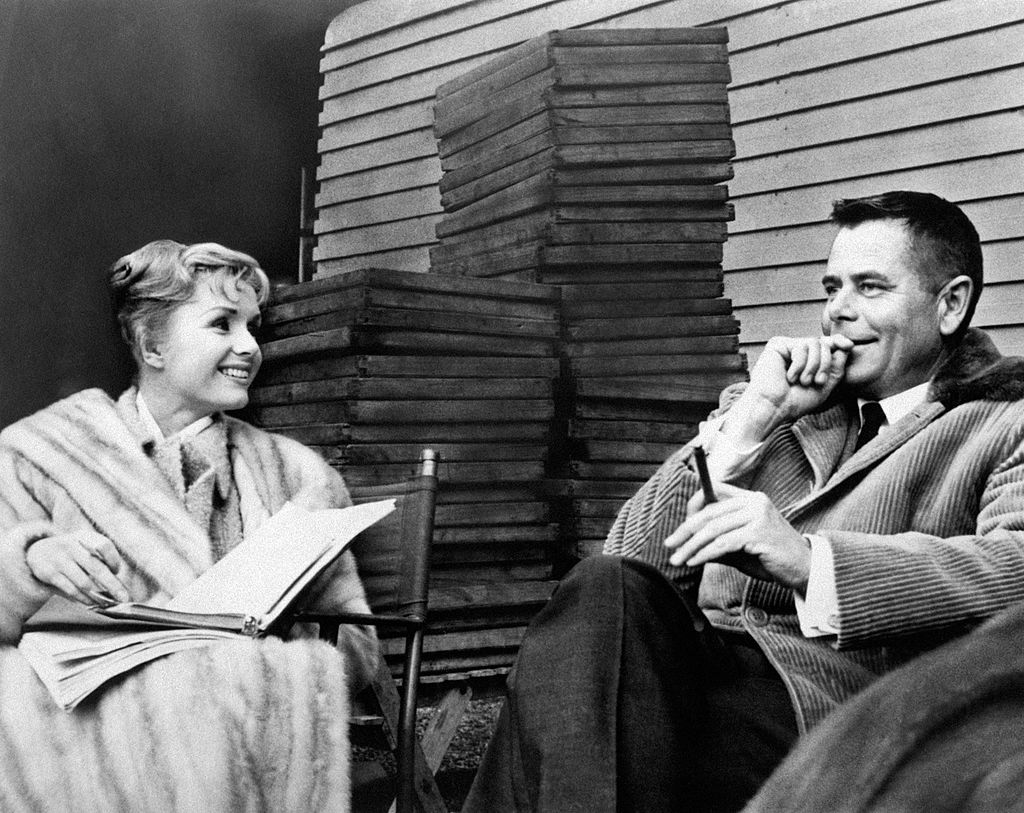 Canadian-American actor Glenn Ford's acting career spanned over 50 years. He often played characters who were regular men caught in strange situations. One of his most popular films of the 1950s was the film noir The Big Heat and Blackboard Jungle. He lost out on memorable roles in From Here to Eternity and Born Yesterday.
A World War II veteran, Ford rejoined the military in 1958 as a member of the Naval Reserve. He was commissioned as a lieutenant commander and became a public affairs officer, which was the exact position he held in the 1957 comedy Don't Go Near the Water.
Richard Burton's Career In The '50s Had Its Ups & Downs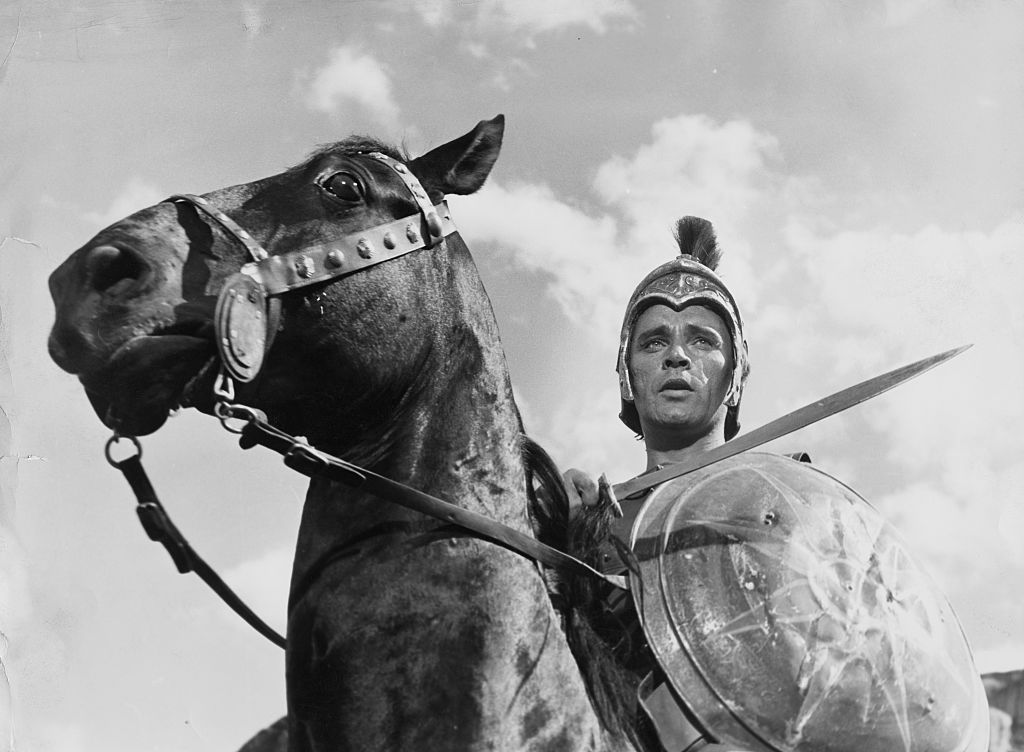 Burton was a Shakespearean actor who made a transition from theater to film in the early '50s. Critics lauded his performance in 1952's My Cousin Rachel. He followed up with war film the Desert Rats and The Robe, which did well at the box office and gave Burton his second Oscar nomination.
In 1956, he starred in Alexander The Great, which was a critical and commercial failure. Other films from the '50s included Sea Wife and Look Back in Anger, which is considered one of the actor's best roles
James Dean Made A Huge Impact On The Big Screen & Then Died Suddenly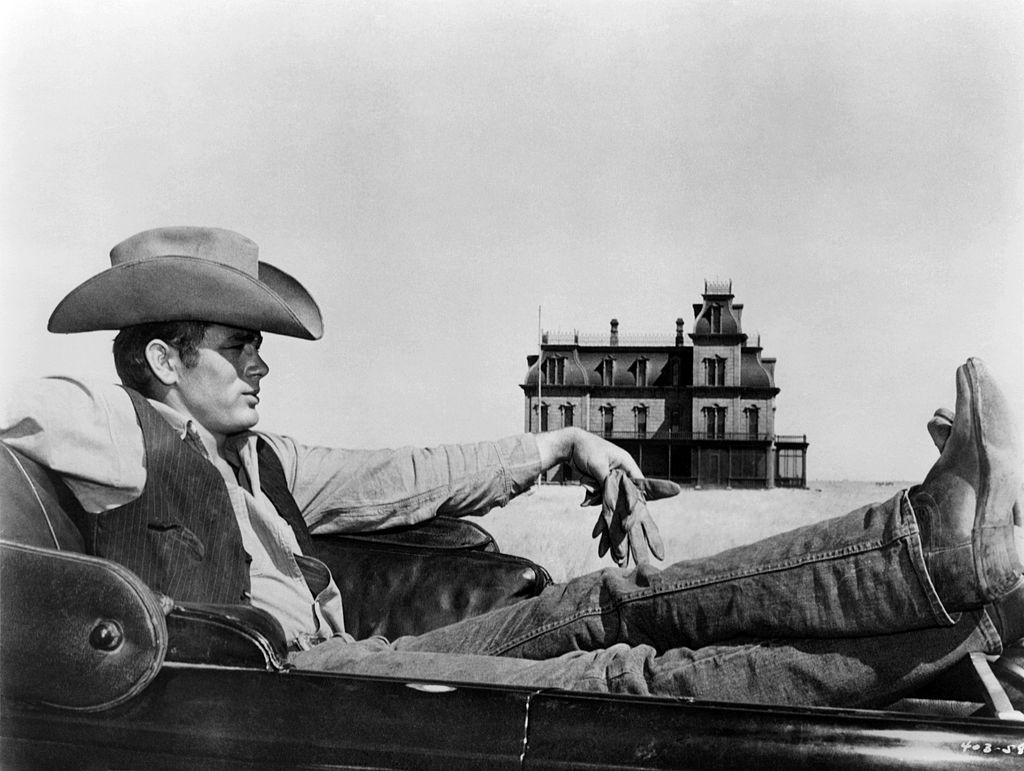 James Dean's most famous film is 1955's Rebel Without a Cause in which he played a troubled teenager. He also starred in East of Eden (1955) and Giant (1956). He died in 1955 after crashing his Porsche and became the first actor to receive a posthumous Academy Award for Best Actor.
Dean's legacy lives on today, largely due to the fact that he died just as his career was blowing up. His estate reportedly earns $5 million a year, over 60 years after his death. He was just 24-years-old when he died.
John Wayne Played A Lot Of Aviators In The 1950s & Also Starred In The Quiet Man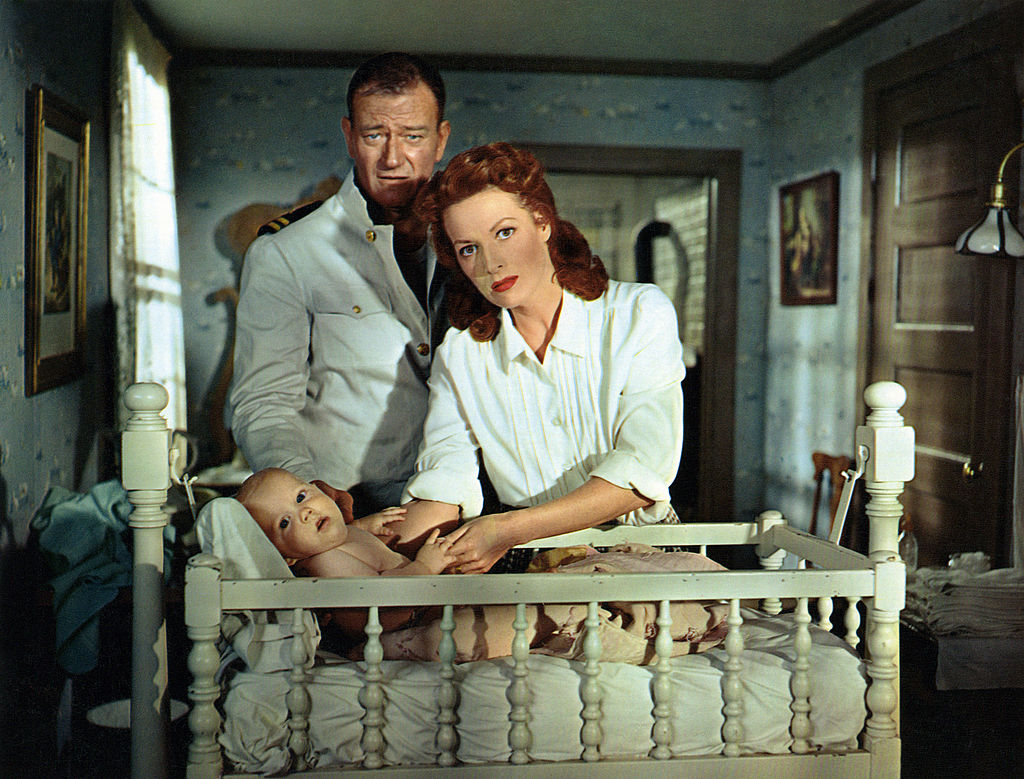 John Wayne started his acting career in the '30s, but his career continued to flourish in the '50s and beyond. One of his most popular films was 1954's The High and the Mighty in which he played a heroic copilot. He also had aviator roles in 1951's Flying Leathernecks, 1953's Island in the Sky, and 1957's The Wings of Eagles and Jet Pilot.
He also starred in the 1952 Oscar-winning film The Quiet Man. Still today the film has a 90-percent approval rating on movie critic website Rotten Tomatoes. It's also included in the National Film Registry.
Howard Keel Was A Musical Sensation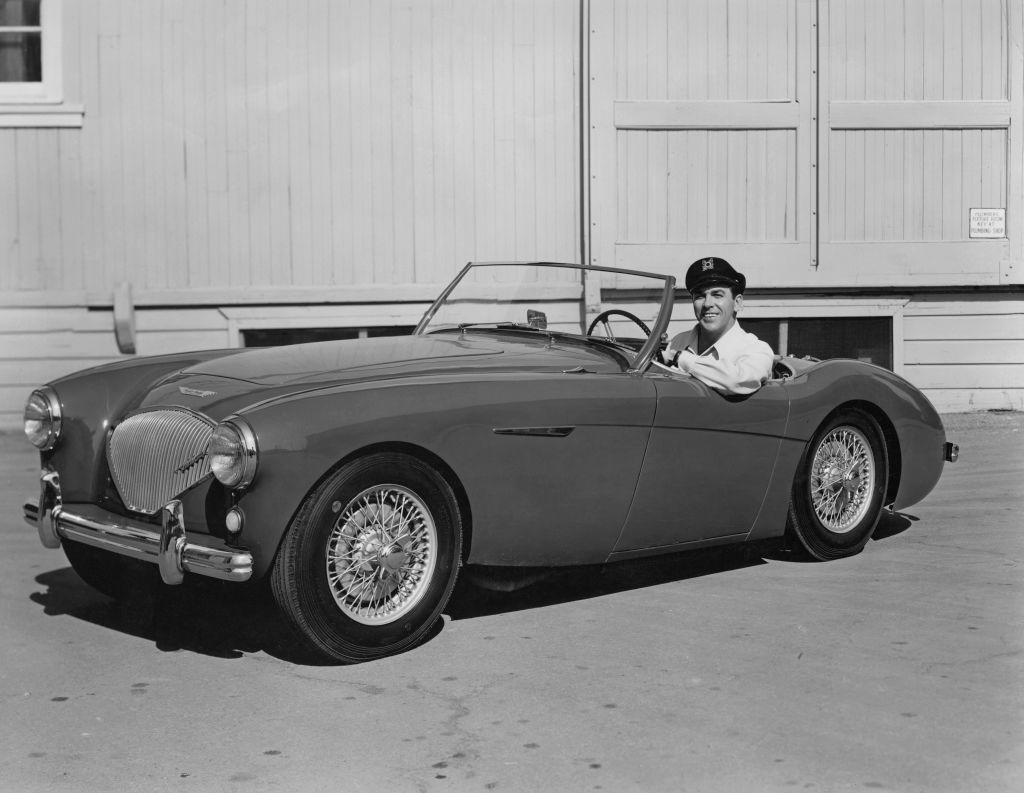 Actor and singer Howard Keel was known for his bass-baritone singing voice. He appeared in several MGM musicals in the 1950s. He really got a foothold in Hollywood with 1950's Annie Get Your Gun. Other hits included Pagan Love Song, Three Guys Named Mike, Show Boat, and Texas Carnival.
Keel starred in a handful of flops before succeeding again with Calamity Jane opposite Doris Day. Other popular films included Kiss Me Kate and Seven Brides for Seven Brothers. Here is the actor driving his Austin-Healey 100 sports car, circa 1955.
Elvis Presley Starred In Love Me Tender & Jailhouse Rock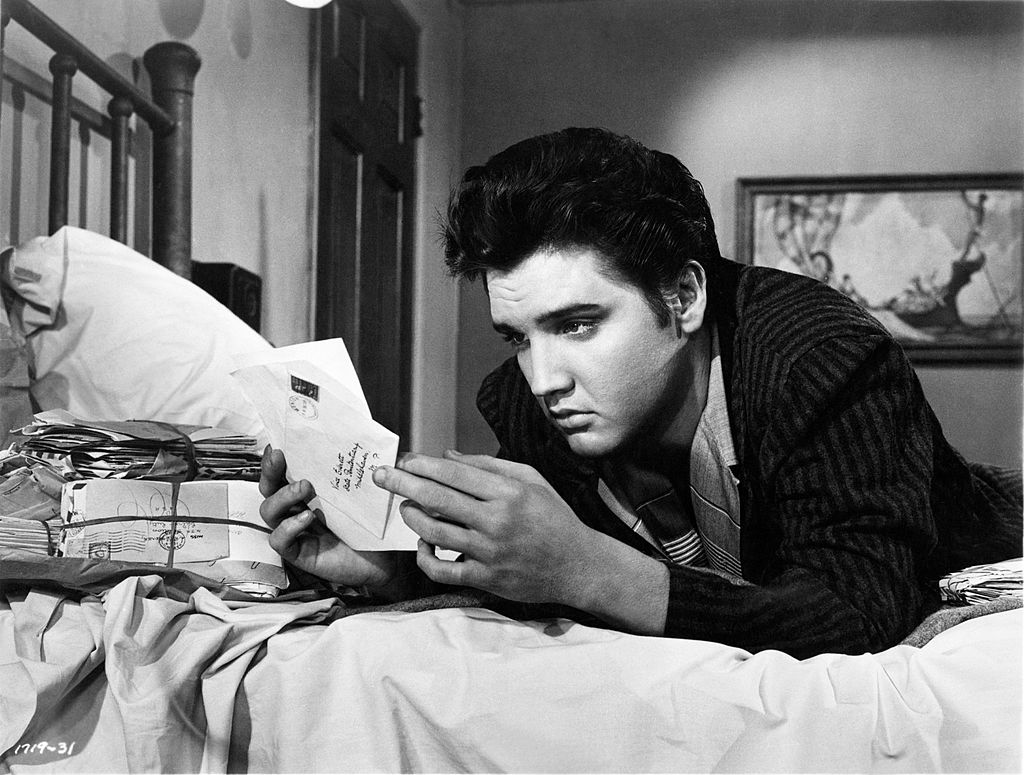 Elvis Presley made his film debut in Love Me Tender in 1956, the same year that his RCA single, "Heartbreak Hotel," became a number-one hit in the United States. Presley was not top-billed on the film, which was initially titled The Reno Brothers but changed to capitalize on his hit record.
Critics didn't love the film, but fans did, and from then on every film Presley made gave him top billing. Other '50s films included Jailhouse Rock and King Creole. Presley continued to make films in the '60s and '70s before passing away in 1977.
Cary Grant's Collaboration With Alfred Hitchcock Cemented His Leading Man Status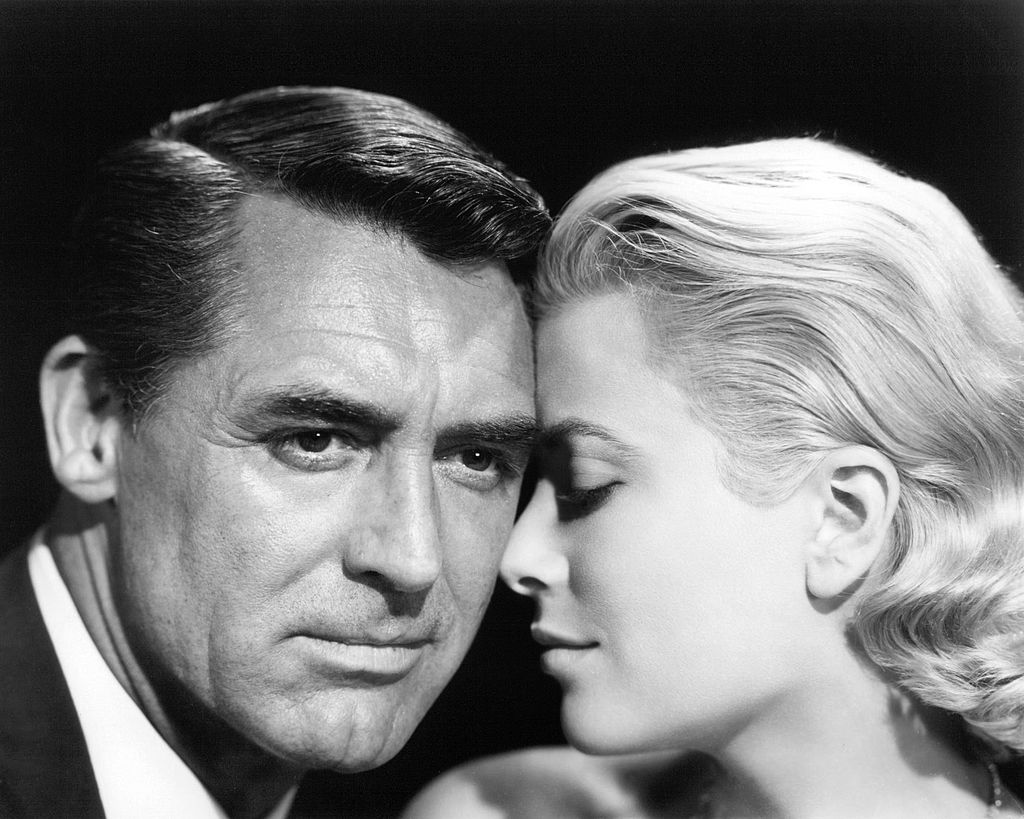 Cary Grant had a successful career by the 1940s, and it continued to flourish in the '50s, partially due to his collaboration with Alfred Hitchcock. The director loved working with Grant in films such as 1955's To Catch a Thief and 1959's North by Northwest. He was one of the top leading men of the era and a star who, while very good looking, did not have an ego.
He received a Golden Globe nomination for 1958's Indiscreet in which he starred alongside Ingrid Bergman. He quit acting in 1966, and in 1970 was given an honorary Oscar by Frank Sinatra. He also received a Kennedy Center Honor in 1981.
In 1954, James Stewart Was Hollywood's Highest-Grossing Star & The Most Popular Actor In The World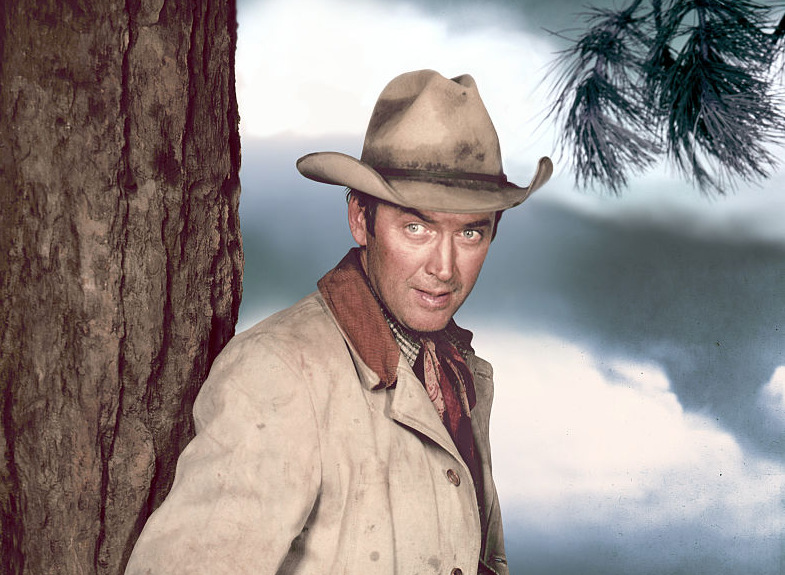 James Stewart had two career-defining collaborations. In the early '50s, he teamed up with director Anthony Mann and appeared in several westerns, including Winchester '73, Bend of the River, The Naked Spur, The Far Country, and The Man From Laramie. He also starred in Mann's The Glenn Miller Story.
In the late 40s, Stewart hooked up with Alfred Hitchcock, appearing in Rope (1948) and then Rear Window (1954), which is considered one of Hitchcock's most masterful films. That same year, Stewart became Tinsel Town's highest grossing actor and the most popular Hollywood star in the world, knocking John Wayne down a notch.
Gregory Peck Appeared In Numerous Films In The '50s Before His Pivotal Role In The Following Decade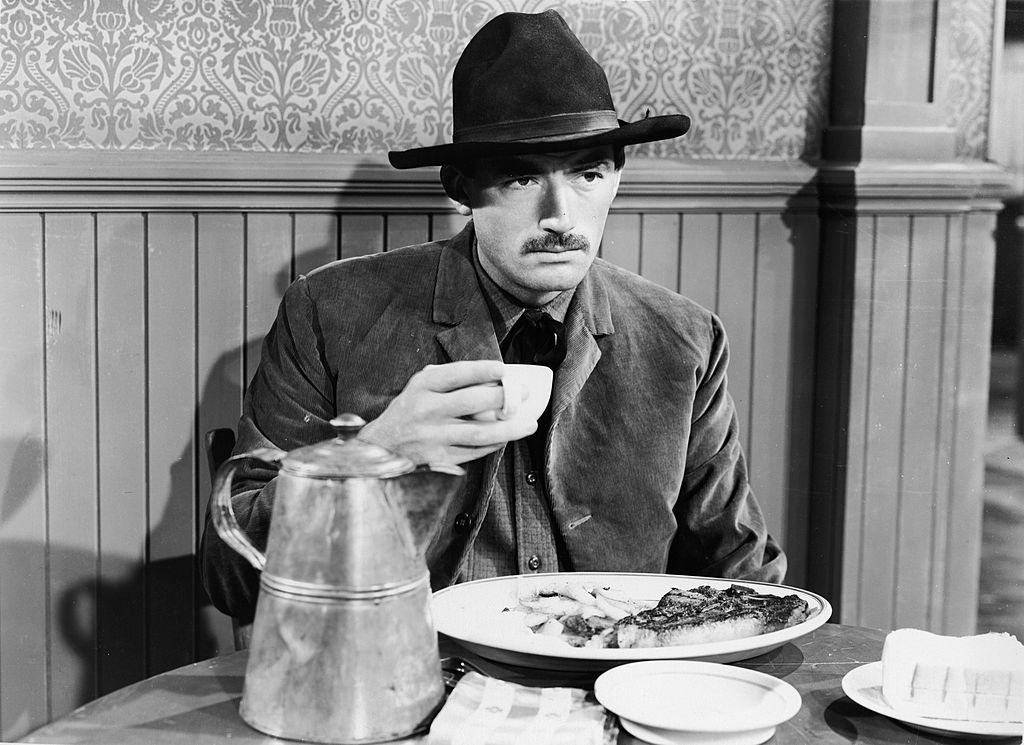 Some of Gregory Peck's most successful films from the 1950's were The Gunfighter (1950), Roman Holiday (1953), Moby Dick (1956), and The Big Country (1958). All of these were made before his most famous role as Atticus Finch, a Depression-era lawyer in 1962's To Kill a Mockingbird.
He starred alongside Audrey Hepburn in Roman Holiday, and the pair remained lifelong friends until her death. Peck introduced her to Mel Ferrer, who would become her first husband. Peck's second wife was a Paris news reporter who interviewed him in 1952 before he went to Italy to film the movie.
Before The Godfather, Marlon Brando Made A Streetcar Named Desire, On The Waterfront & Other Major Films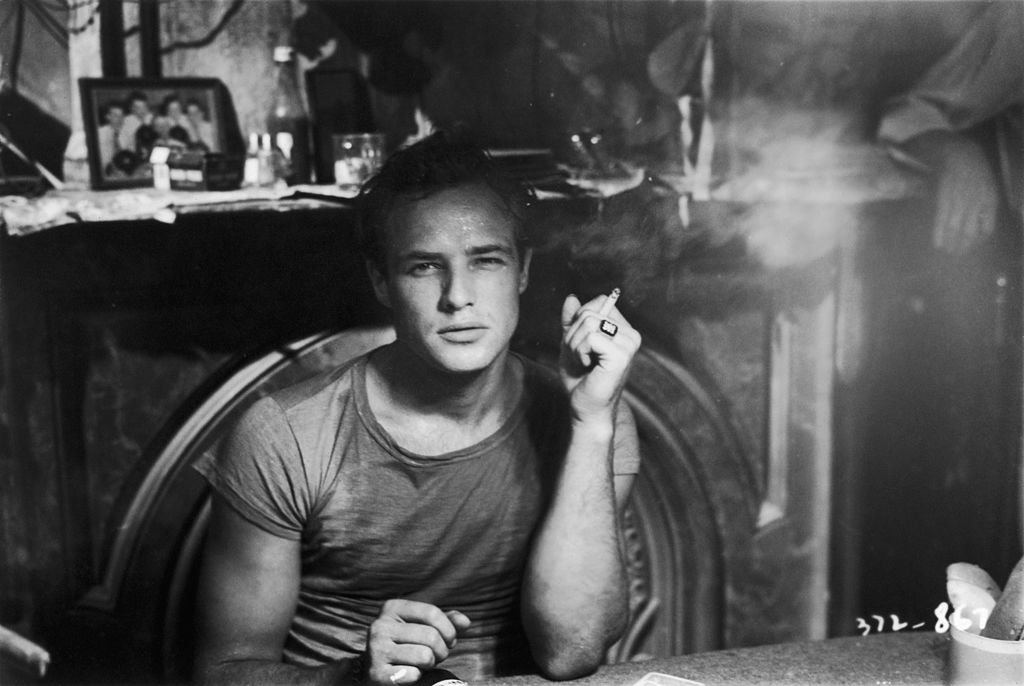 Known for method acting, Marlon Brando is another star who had a prolific career that lasted six decades, but some of his best films were made in the '50s. He received an Academy Award nomination for 1951's A Streetcar Named Desire. He also starred in 1953's The Wild Ones and 1954's On The Waterfront.
Brando received additional Oscar nominations for Viva Zapata! (1952), Julius Caesar (1953) and Sayonara (1957). He was one of the top money-making stars of the 1950s. His career took a dip in the '60s, but he had a rebound in 1972 with The Godfather.
Rock Hudson Hid His Sexual Orientation To Further His Career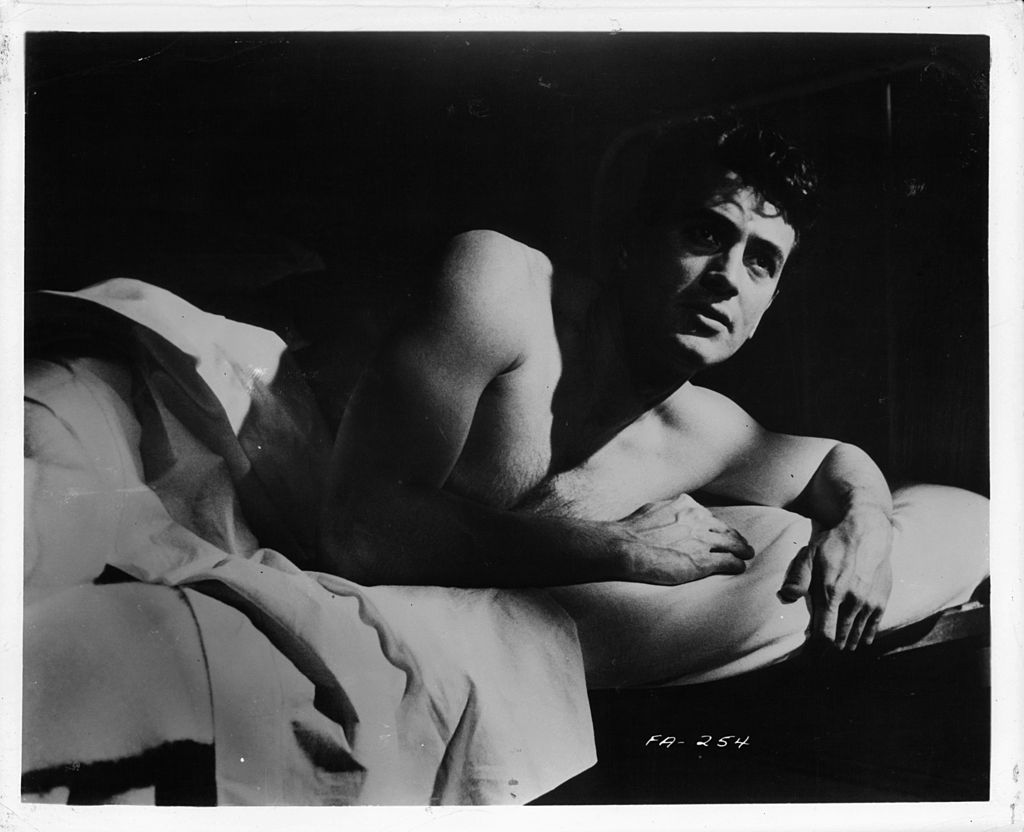 Rock Hudson, pictured above in the 1957 film A Farewell To Arms, was one of the top leading men of the '50s and '60s. He starred in several films, including 1954's Magnificent Obsession, 1955's All That Heaven Allows, and 1956's Giant. He also co-starred frequently with Doris Day in films such as 1959's Pillow Talk.
Hudson had many female fans, but none were aware that he was secretly gay. While many in Hollywood knew the truth, Hudson hid his sexual orientation from the public in order to maintain his career. He died of AIDS-related complications in 1985.
William Holden Starred In One Of The Best American Films Ever Made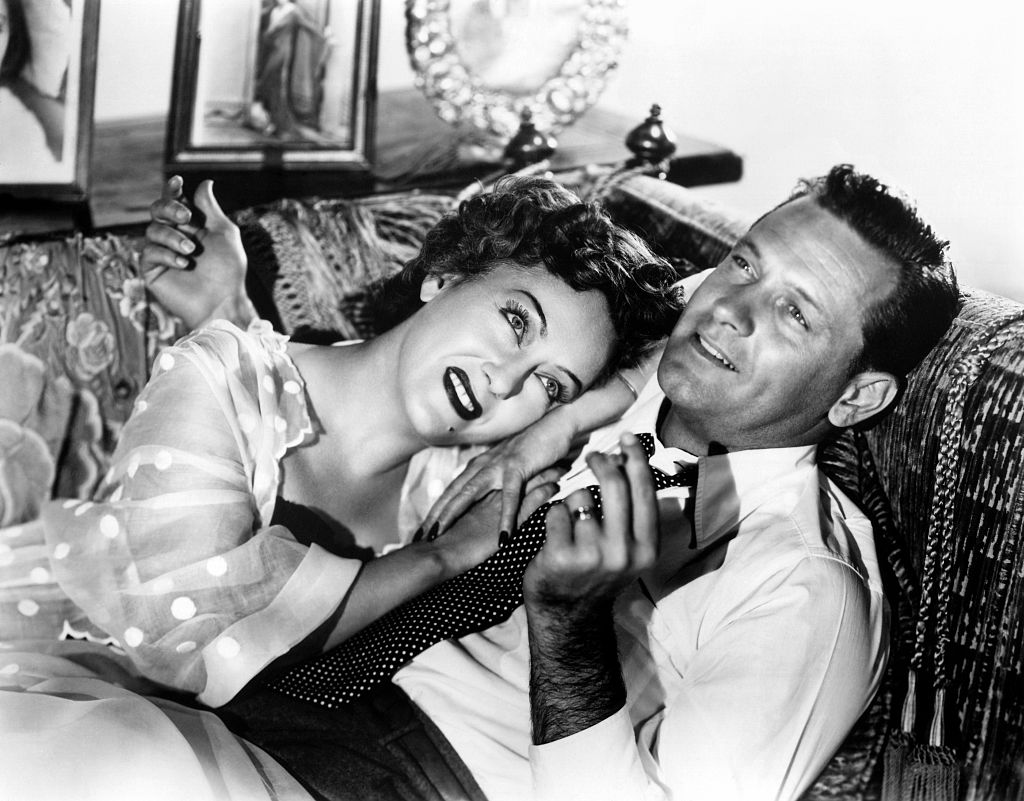 American actor William Holden was a huge box-office draw in the 1950s and 1960s. He won an Academy Award for Best Actor for the film Stalag 17 (1953) and appeared in numerous critically acclaimed films, including Sunset Boulevard (1950), Sabrina (1954), and The Bridge on the River Kwai (1957).
The latter is Holden's most recognizable film, receiving immense commercial success. The American Film Institute still considers it one of the best American films ever made. Holden also appeared in The Key with Sophia Loren, The Horse Soldiers with John Wayne, Picnic, and Love Is a Many-Splendored Thing.
Many Consider Gene Kelly's Singin' In The Rain The Best Musical Of All Time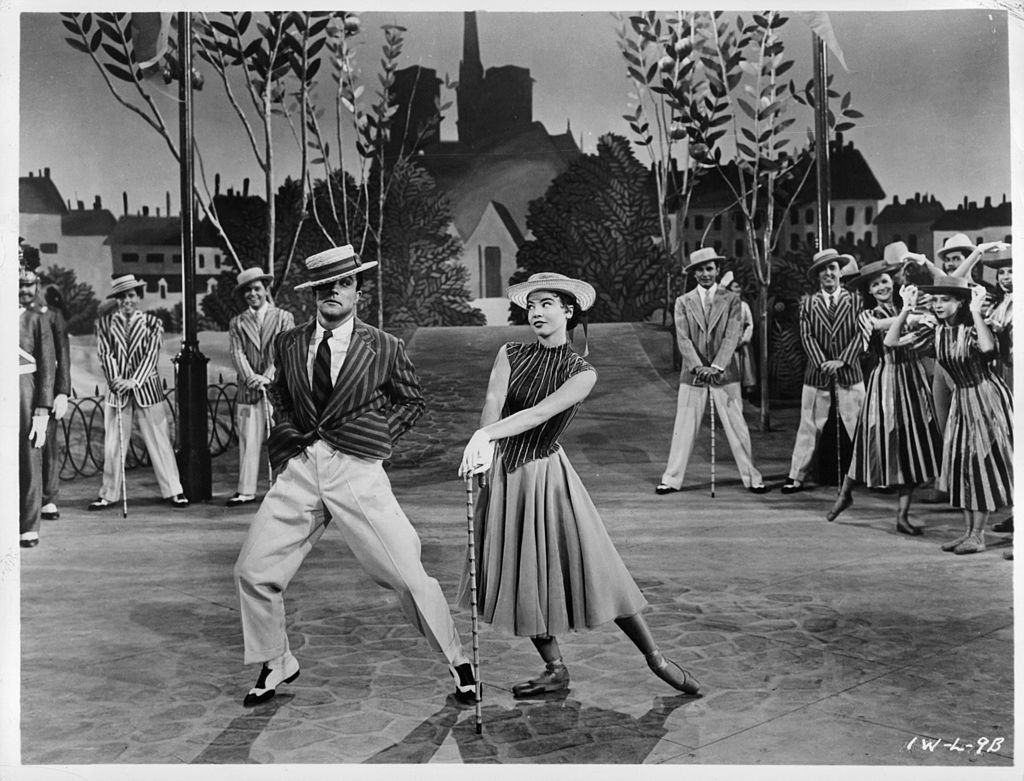 Gene Kelly was a dancer, actor, singer, director, producer, and choreographer. He starred in, choreographed, and co-directed some of the most popular musicals of the '40s, and '50s, including 1951's An American in Paris and 1952's Singin' in the Rain. An American in Paris won six Oscars, including Best Picture.
Singin' in the Rain is considered by many to be the best musical ever made. In 1951, Kelly received an honorary Oscar for his contribution to musicals and the art of choreography. Other '50s films include Brigadoon, It's Always Fair Weather, Les Girls, and The Happy Road.
Frank Sinatra Was One Of America's Biggest Box Office Draws In 1958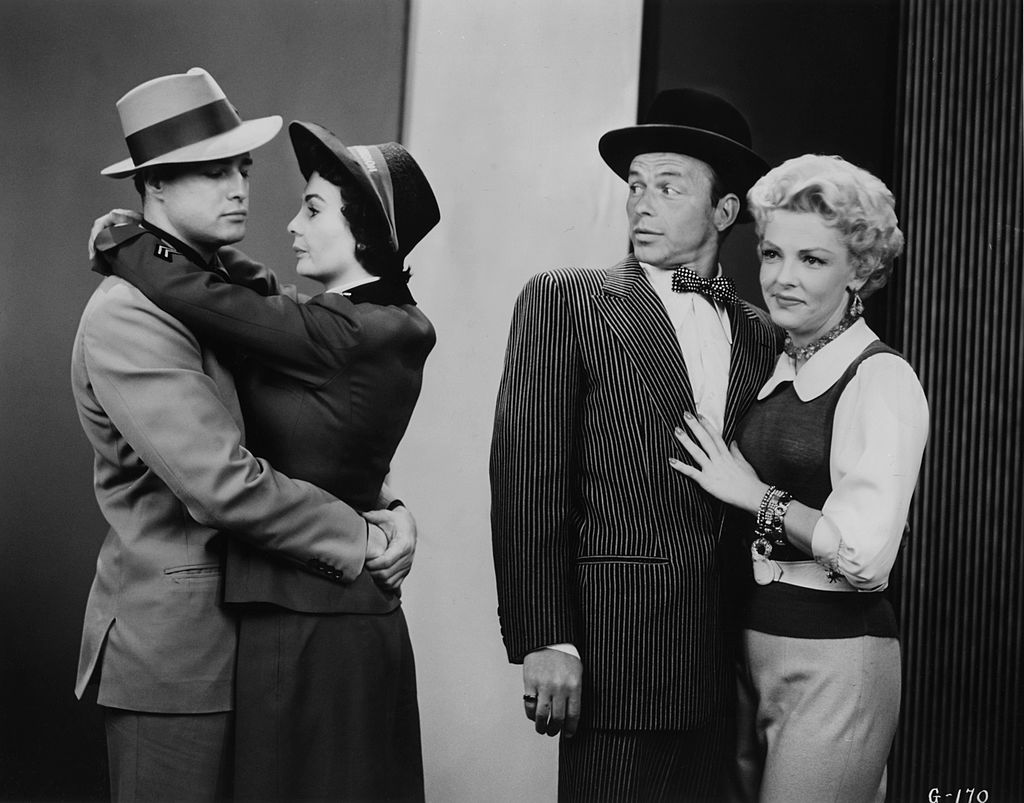 While largely known for his singing prowess, Frank Sinatra also appeared on the silver screen. He starred in numerous films in the '40s, and in 1953, he won an Oscar and Golden Globe Award for a supporting role in From Here to Eternity.
He also starred alongside Doris Day in 1954's Young at Heart and 1955's The Man With the Golden Arm and Guys and Dolls. Other films included Not As a Stranger, The Pride and the Passion, High Society, and The Joker Is Wild. By 1958, he was one of the biggest box office draws in Hollywood.
Humphrey Bogart Won An Academy Award For The African Queen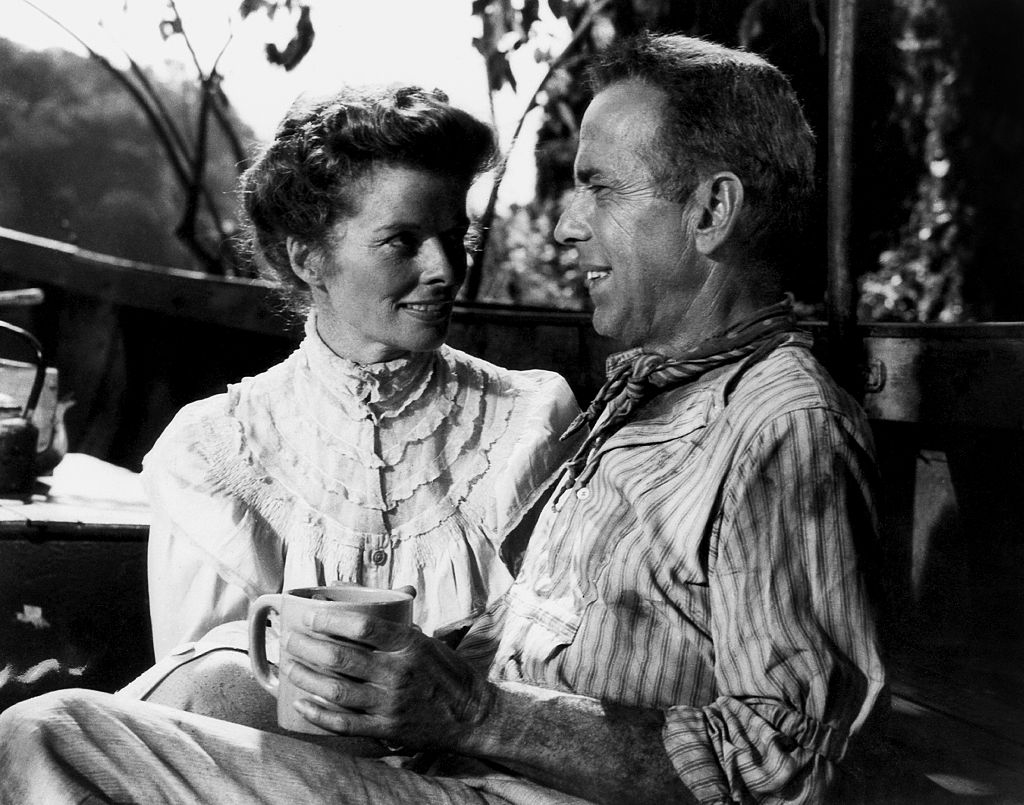 Humphrey Bogart cemented his status in Hollywood in the 1940s, and his success continued throughout the '50s. He starred in The African Queen (1951) with Katharine Hepburn, The Caine Mutiny (1954) with Audrey Hepburn, and The Barefoot Contessa (1954) with Ava Gardner.
He was nominated for the Academy Award for Best Actor for The Caine Mutiny and 1942's Casablanca but won for The African Queen. The film holds a 98-percent fresh rating on movie critic website Rotten Tomatoes, and it's listed in the National Film Registry. Bogart is considered a cultural icon.
English Actor Stewart Granger Starred Alongside Eva Gardner & Grace Kelly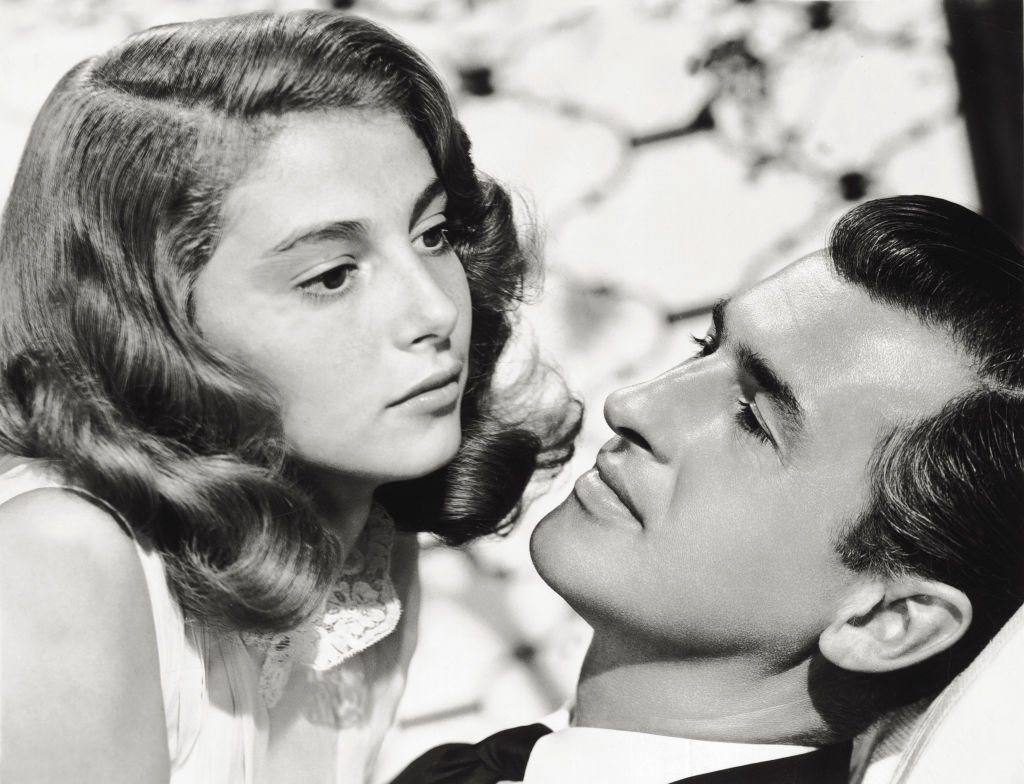 English actor Stewart Granger played many heroic and romantic leading roles in the '40s, '50s, and '60s. Some of his popular films from the '50s include The Wild North, Scaramouche, The Prisoner of Zenda, Salome, and Green Fire, which co-starred Grace Kelly. He was paired with Ava Gardner in The Last Hunt and The Little Hut.
Granger was offered the role of Messala in the 1959 film Ben-Hur but allegedly passed on it because he did not want to take second billing to Charlton Heston. In the late '50s, he became a cattle rancher and continued acting to support his lifestyle.